Date
November 2, 2023 | 2:00 - 3:00 pm
Description
The Graduate School is hosting its 1st Annual Ohio State Graduate Faculty Mentor Award (GFMA) Speaker Series. We will have our 2022/2023 GFMA winners presenting their mentor philosophy.
Come and join us if you are a graduate or professional student, a postdoc, a graduate faculty member, a coordinator, a Chair, or an A Dean. Learn from the experts! 
Presentation Title and Description
Mentorship as a Legacy: Communal Rites of Passage of Graduate Studies
In this lecture, Prof. Barra Costa will reflect on her trajectory from advisee to advisor. Her presentation pays homage to her mentor, Kamau Brathwaite (1930-2020), celebrates her mentees, and reflects on the impact of relationships developed within and beyond the constraints of the university environment.
About the Presenter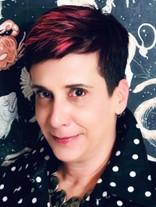 Isis Barra Costa is an Assistant Professor of Brazilian Literary and Cultural Studies at Ohio State University. She is a transdisciplinary scholar who has co-authored anthologies in Argentina (comparative studies of Brazilian and Argentinean cultures), in Portugal (on media ecology, image studies, and digital knowledge-making), and in the U.S. (on the African Brazilian diaspora). Her upcoming book — Imagining the Past Remembering the Future: Philosophies, Cosmologies, and Religious Traditions of the Afro-Brazilian Diaspora — is under contract with Columbia University Press.
Registration Information
Register in advance for this webinar:
https://osu.zoom.us/webinar/register/WN_ZpKefO3MR1upKtjn7c3Ntg 
After registering, you will receive a confirmation email containing information about joining the webinar.
Please direct questions about this webinar to the webinar organizer Dr. Karin Jordan at jordan.1193@osu.edu
CarmenZoom is a service provided by the Office of Technology and Digital Innovation (IT.osu.edu).
go.osu.edu/SystemStatus
614-688-4357 (HELP)
CarmenZoom@osu.edu
If you have a disability and have trouble accessing this content, please call the Accessibility Help Line 614-292-5000.
Privacy: go.osu.edu/privacy
Digital Accessibility: accessibility.osu.edu
Nondiscrimination Notice (PDF): go.osu.edu/NonDiscrimination-Notice